Developing software not "in-house" but partially or completely in cooperation with software developers abroad presents companies with some challenges. Nearshore outsourcing in software development is a big trend and offers many advantages over offshore outsourcing.
But how exactly does nearshoring work? What are the most important factors you should consider to make your nearshore project successful?
For this, we talked to two experienced nearshore experts: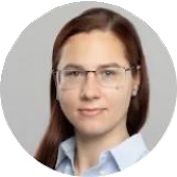 Iryna Zhovtobryukh 
Iryna Zhovtobryukh has been involved in building tech teams for over 15 years, starting her career as a software developer. Other stages of her career included positions in international companies as an agile delivery manager, product owner and scrum master. Since 2014, Iryna has been living in Germany and has worked as a CTO of successful tech companies in the fintech industry as well as an advisor to many organizations including Startups.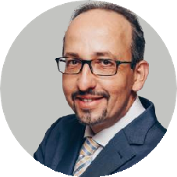 Martin Rusnak
Martin has over 24 years of experience working with various Fintech startups and mid-sized companies while holding different technical positions. Companies value Martin's vast amount of experience and therefore hire him as a tech advisor and as an interim CTO, to help tech organizations develop, build software engineering teams, run due diligence for private equity investors, and Iryna and Martin reported on their experience and shared their best practices in nearshoring. We have summarized the most important statements and key elements on the topic "How does nearshoring succeed?" for you.
In this blog article, read about the factors that have an impact on software development, the role of processes and cultural integration, and the challenges that need to be overcome.
Nearshoring Is An Option To Accelerate The Growth
Typically, software companies do not consider nearshoring when they think about their business and corporate goals. Goals such as growth, new customers, or new markets and products are the focus. However, those goals may not be that easy to achieve, and nearshoring may be an option to continue to grow.
Covid-19 and the pandemic have changed a lot in this regard. Working remotely and not necessarily seeing each other in person every day has become the norm for many jobs. This is especially true in software development, where this trend existed before the pandemic.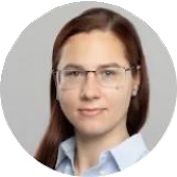 "You should always consider nearshoring if you feel comfortable with the idea of a virtual development team and can't find suitable developers in your region or you can't hire them fast enough." – Iryna Zhovtobryukh
Nor does a rule book or playbook contain goals and priorities. How would the developers know them?
Set Priorities And Goals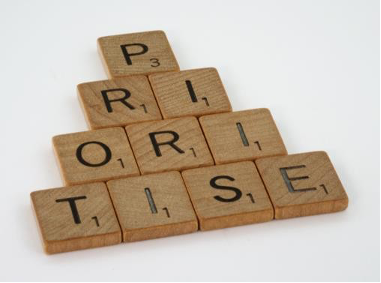 For employees to feel connected to the company and to know in which direction it should go, they need goals and objectives. In software development, for example, key performance indicators (KPIs) or objectives and key results (OKR) support this.
In smaller companies, it is usually the CEO who sets the priorities; in larger companies, it is the CEO together with the other C-level managers. It is essential for the success of the company that someone takes leadership.
Technical (development) goals, on the other hand, should be taken at the tech level or team level. For example, you can set priorities for the next 3 months that are aligned with the annual goals.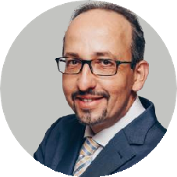 "If everything is important nothing is important!" – Martin Rusnak
This is exactly why your team needs priorities, otherwise, how would your employee know what to work on first. Daily work can be better planned and controlled when goals are in place. Specify what is important now and should be developed.
The More Teams, The More Complex It Becomes
If the growth of the company increases the size of the development department, the number of teams will increase and with it the complexity, because many cross dependencies arise.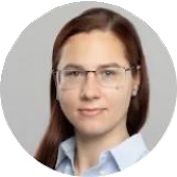 "With just one Scrum team, everything runs smoothly. Two teams also still find a way to work together quite naturally. The breaking point is then usually three teams." – Iryna Zhovtobryukh
At the latest, by then, processes are needed, because not everyone comes into contact with everyone else or not everything can be discussed at the coffee machine. Nevertheless, take care not to become too complicated and to question processes again and again.
It's true that we humans love the security and the status quo. However, to grow, we need to leave our comfort zone. New employees often don't question existing processes but they would be best suited to give the company a new direction.
In addition to overcomplication, overreporting can also occur in software development. Usually when employees do not understand exactly what they are doing, or when there is not enough trust between management and employees.
Are there bottlenecks with a nearshoring team?
We often think that the lack of engineers slows down our nearshore team. The bottleneck is not always the missing developers! Rather, there are three set screws that are important for the success of the nearshoring project:
There needs to be a responsible person on the company side, in the in-house team. This person has the task of solving problems that arise in the nearshoring It is a dedicated contact person.
The product specifications must be defined before the nearshore team starts working. This is the only way to know which team members you need, and your team can start immediately as soon as the required developers with the right skills are
Mixed teams are needed. Even if there is an in-house and a nearshore team, there must be no demarcation in the sense of "us and them". No dichotomy. The teams must really work
So, use the same onboarding process for the nearshore developers that your internal team goes through. And bring the nearshore developers together with the internal developers by having the teams visit each other regularly.
Partner with the right nearshore provider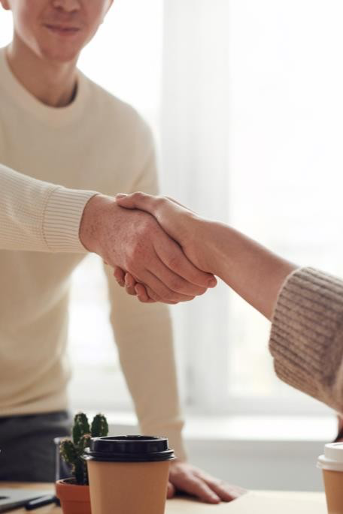 There are many companies offering nearshoring services. Once you have decided on a country, you are faced with the choice of the nearshore provider that is right for you.
In the best case, this is a partner of equal standing who not only finds the right developers for your nearshore team but also advises you on software development issues and helps improve your development processes. The partner has the same DNA as you and fits your company.
The fact that this service provider needs to understand you and your business is important so that he can find the right developers for your team. If there are problems in the team later, there is another factor to consider: trust. Before you enter a partnership with a nearshore provider, check how easy it is to reach them by phone, for example, how flexible they are in responding to requests, how open they are in dealing with problems, whether the chemistry is right, and how much you can trust them to find a solution if problems arise.
To do this, also look for success stories from your own network. The provider may also be able to provide references that you can contact and ask for.
Nothing is more valuable than trust gained from personal conversations. If in doubt, also conduct initial interviews with potential developers. Then you can get an idea of whom you would work with, and what technical and soft skills are available.
The contract that seals the partnership with the nearshore provider should not be too complicated but should include all the questions that are important to you. Most importantly, who pays for what? What happens if a developer leaves the team, who is responsible for the replacement?
If you are based in the European Union, you should consider going nearshore within the EU for GDPR reasons. For example, set up a team in Portugal, Poland, Bulgaria, or Slovakia. The many cultural similarities and the non- existent or almost non-existent time zone differences also speak in favor of this.
Conclusion
There are many factors that have an impact on your project and your nearshore team. We could point out some of them in this post.
It is the processes and the people that you should have in mind. Provide objectives so no one feels lost. Processes help to structure and organize the development work. However, don't forget to keep adjusting them to fit your business. As teams get bigger, so do the challenges.
Before you build a nearshore team, you need to decide on a country or region and a trustworthy nearshore partner. Put the provider through its paces.