Start-ups benefit from Nearshoring – Find out what is in!
Outsourcing of software development and operations to other regions
Nearshoring is not necessarily the first thing you think of as a young company or start-up. But there are good reasons and great opportunities that speak for outsourcing. Start-ups benefit from nearshoring.
In the following blog, we will highlight the benefits of nearshoring. What is important to consider? What basic considerations help start-ups decide whether nearshoring is interesting or not?
In January 2022, we had the opportunity to present this to over 50 start-up companies as part of the webinar "Yes or No to Nearshoring – Basic Considerations". The event was organised by BayStartUP. This Bavarian initiative supports innovative founders in setting up a company and in their search for start-up and growth capital.
We would like to share our nearshore know-how with all interested founders. Take 10 minutes of your time and learn in the following article why startups should think about nearshoring and how best to proceed as a founder.
Before we go into detail about which projects can be outsourced and to which countries, let's first look at why outsourcing is interesting for start-ups in the first place.
Table of Content – Nearshore & Start-ups
Outsourcing_regions:Why_nearshoring_is_perfect
---
What does nearshoring offer – What are the reasons for outsourcing?
To achieve business goals, it is important to focus on the core business. In principle, you can outsource the processing of tasks that do not belong to the core of your company.
When business needs change, you can respond very quickly and well with outsourcing. You can scale your business, IT and software development up or down very flexibly and fast to adapt to new circumstances.
This keeps you agile and significantly more innovative compared to other companies.
You can also circumvent the shortage of skilled workers. Nearshoring gives you access to resources such as IT specialists and software developers that you cannot find at all or only with great difficulty in your country.
In most cases, this also goes hand in hand with reduced costs. Salaries are lower than in the home country and can be presented and tracked very transparently.
Overall, outsourcing offers very high financial flexibility. In many cases, this also goes hand in hand with a higher quality of service.
In short: nearshoring or outsourcing offers companies an excellent price-performance ratio with high flexibility.
---
Which projects can you outsource?
The simple answer: All projects! The size of the project does not play a decisive role. Regardless of whether it is small or large: it is possible in principle.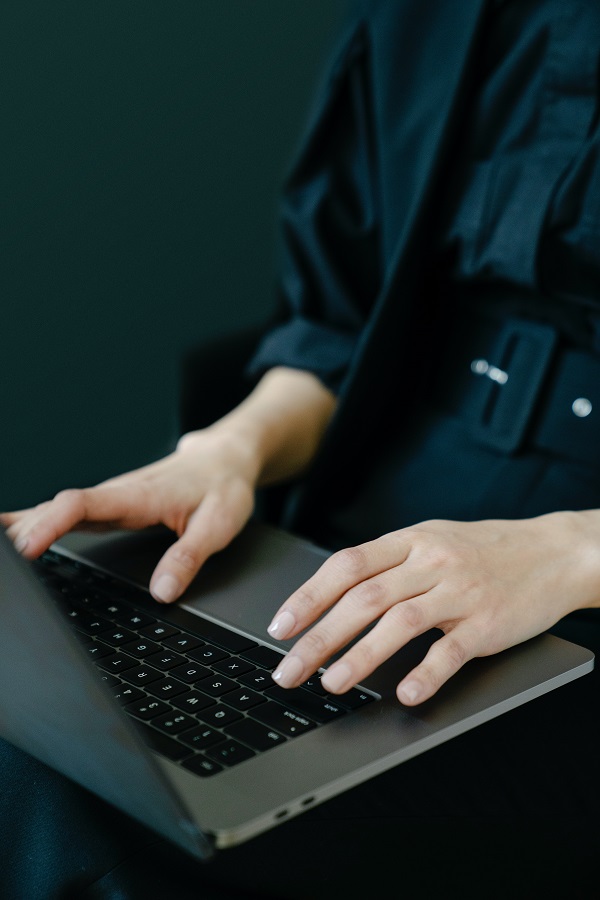 When we think of outsourcing, the first thing that comes to mind is software development. Here, it has been common practice for a very long time to outsource development tasks through nearshoring or offshoring. This also applies to the development of web and mobile applications: For all projects, we can find very good, qualified programmers in other countries.
A wide range of software developers exists for the most common programming languages worldwide, such as JavaScript, Java, Python, C#, C/C++, PHP, Go, Kotlin or Scala.
Manual testing of software and applications and test automation can also be outsourced very well.
It is somewhat more difficult to find programmers for embedded software. These tasks can also be relocated, but you will not find the right developers for them in all countries. A thorough analysis is needed to find the right country.
Data protection (GDPR) and data security are important factors that companies consider when they want to outsource projects in operations. They often decide against this, although solutions can be found in the implementation: through remote desktops or by making company hardware available.
And what about support? This stands and falls with the language skills. For 1st level support, you need someone who speaks the desired language at native level. This will hardly be found in any nearshoring country. But 3rd level support can very well be outsourced.
Finally, we would like to give you one rule to follow: For every technology that is represented and in demand in the top 10 in your country, you will find someone with the right skills abroad. The reason is quite simple: where there is a demand for skills, many young people go and acquire the relevant qualifications. There is a steady stream of new talents, while existing experts continue to expand their knowledge.
---
Outsourcing regions: Why nearshoring is perfect
Because it balances the advantages and disadvantages that exist in offshoring and onshoring. Let's take a quick look at what the terms mean.
Onshore means relocation within one's own country. For a start-up from Germany, this is Germany. There are no cultural differences, but there is a shortage of skilled workers.
Offshore is when the country is more than 3 hours away by plane and there are more than 2 time zones. There is a chance of very good developers at low cost. However, there are no more cultural similarities. This can make cooperation very difficult.
Nearshore countries are no more than 3 hours away by plane and no more than 2 time zones apart. There are still many cultural similarities. For this reason, nearshore is the best fit if it is impossible or too expensive to find suitable IT experts in the country of origin.
"Due to short geographical distances, time zones and cultural similarities, the nearshoring model is usually the best choice when it comes to outsourcing."

Andreas Ganswindt, Founder and Managing Director at nearshorefriends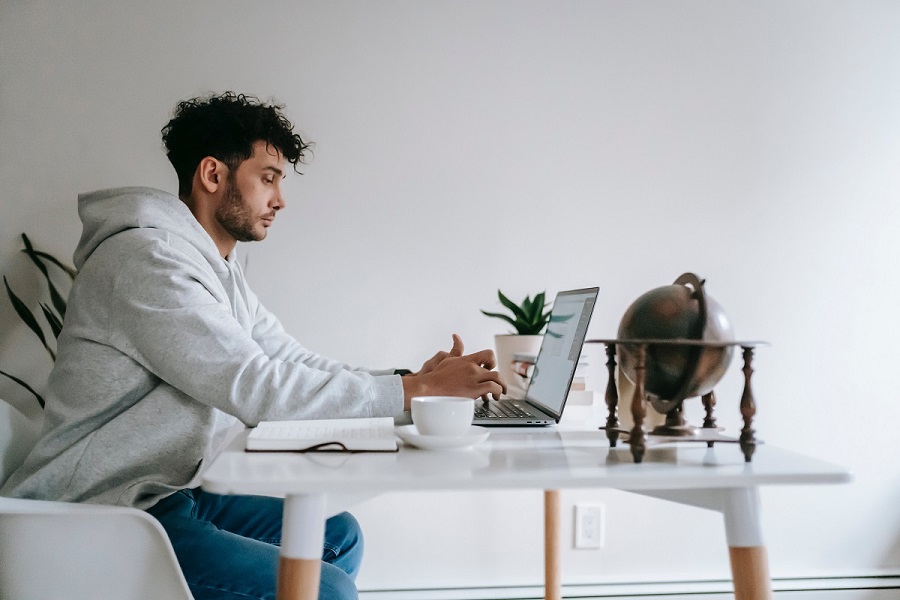 Take a close look at which model – onshoring, offshoring or nearshoring – fits best for you. All the pros and cons must be weighed when bringing an outside remote team into an internal team. You can find all the characteristics and peculiarities of onshoring, offshoring and nearshoring of outsourcing projects in our blog post.
So, what are nearshoring countries? This depends on the location of the company that wants to outsource. For Western European countries, the following countries are considered nearshore regions:
Poland, Romania, Ukraine, Hungary, Bulgaria, Belarus, Czech Republic, Slovakia, Russia
Portugal, Spain
Lithuania, Latvia, Estonia
Egypt, Tunisia, Morocco
For a senior software developer in Eastern Europe, you can expect 40 EUR/h and for one from Africa 25 EUR/h.
Nearshoring sounds interesting to you? Then let's take a look at how you analyse the countries for yourself in the next step.
---
How to find the right nearshoring country
To do this, take a closer look at the possible candidates. Develop a list of questions that you can use to better evaluate and assess the countries.
A few helpful questions might be:
Are my required technology and programming language available in the country? And at the level they are needed?
What time zone is the country in? Do the time differences suit my business processes and needs?
How long is the project duration?
What is the mindset of my existing team? Can my employees imagine working with a remote team that is located abroad? Do they already have experience in outsourcing or is this new territory for the team?
Do the cultures fit? What is the culture of the nearshore country like? Does it fit my organisation?
Is there an employee in my start-up who comes from the country or has some kind of relationship there? This person can act as a valuable bridge between your company and the nearshore company or expert.
What are the legal aspects to consider? Different laws and practices exist; familiarise yourself with them before starting.
After the country selection, it's time for the practical implementation and design of your project.
---
What business models exist for nearshoring projects?
Roughly speaking, you can take 3 different paths.
Do it yourself: You do everything on your own, without a partner. This is the riskiest way if you have no experience at all in nearshoring or outsourcing to the country. Be aware that between 20 and 50% of outsourcing projects fail.
Nearshoring together with a consultant: He or she can give you valuable insights and point out stumbling blocks and blockers for your business. In this way, you avoid typical beginner's mistakes and minimise risks. Your learning curve is significantly faster.
Nearshoring together with a partner company in the nearshoring country: The partner owns a legal entity in the nearshore country and has a great deal of experience with the business culture of the target country. Basically, this partner offers you everything that a consultant also covers. An additional advantage: you can use the infrastructure (such as rooms, hardware or administration) of the partner company.
For short-term projects and support, it is a good idea to use peak resources and freelancers. This is always a good start to familiarise yourself with the way of working and the other culture.
Only when it comes to long-term projects does it make sense to think about a business model with a dedicated team. Such a dedicated team is located in the business premises of the nearshoring partner and offers the best price-performance ratio.
Of course, you can also set up your own business or a local tech hub, but this is only recommended if you have already gained some experience. Otherwise, there is a risk of failure with the project.
---
And what about the risks – Startup Nearshoring?
Where there are opportunities, there are always risks. However, if you know what to look out for, you can manage them well.
Always sign a non-disclosure agreement (NDA) with the partner or developer. Make sure that all intellectual property rights from the project and the collaboration belong to you.
Take a close look at all contracts and seek legal advice from a lawyer.
Also bear in mind that it makes a very big difference whether the respective country belongs to the EU or not.
Pay attention to the topics of data protection (GDPR) and employee leasing, especially which laws apply to the country in which your start-up is located.
And finally: it can happen that a programmer uses software from other companies (software products or third-party code). Who is liable in this case?
---
Is your start-up ready for nearshoring?
The basics fit.
First of all: there is an interesting project. Why is this so crucial? Because this is the only way to keep the nearshoring team motivated.
"Highly skilled developers will only work for you and for a longer period of time if they can work in a challenging environment where they can continuously improve their skills."

Lars Schluckebier, Project Manager and Agile Coach at nearshorefriends
Your internal team has the right mindset and supports the idea of outsourcing. Furthermore, there is a very good command of English. Not only among the external developers, but also in the core team, as all communication is in English.
Your organisation is ready.
Conducting assessments and job interviews should not be a problem. You know how to find and identify suitable candidates.
After your team is assembled, you need processes and methods that are applied in development (e.g. with Kanban, Scrum). This is already true if there is only one core team. As soon as the team works together from several locations and countries, you need even more processes.
Don't neglect communication either. Define in a plan how you want to work together and how you want to communicate with the remote team members, and how often.
Determine right at the beginning which team member is responsible for what. Clear responsibilities can prevent many misunderstandings from the outset.
Documentation is available.
As communication takes place in English, your documentation must also be written in English.
This also includes the definition of a vision and roadmap. All requirements and the software architecture must be documented. It is a natural need to want to know what to expect before you start working. Without these clear definitions, you run the risk of developers bailing out after a few weeks because they realised too late that the project does not suit them at all. Create transparency right from the start.
If your software development process deviates from the standard process or has special features, then define this process.
---
The secret ingredients for nearshoring success
Finally, we would like to give you some helpful tips to make your project a success.
It is important to find people with the right attitude. Whether they are freelancers or a nearshoring team. It doesn't matter at first, as long as the mindset is right.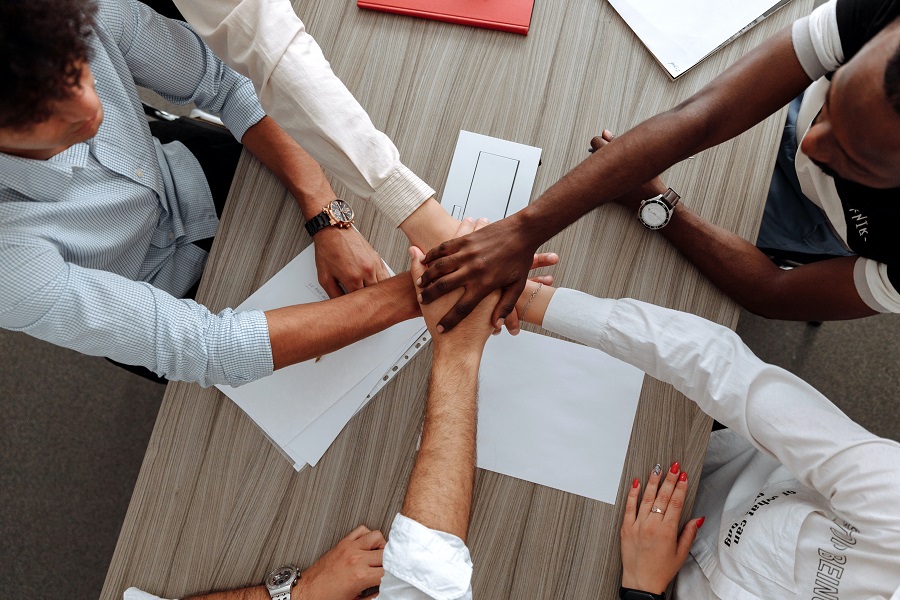 Much is made easier if you have a "bridge" from you to your nearshoring team. This bridge can be a partner, a consultant or a member of your internal team. Anyone with roots in the nearshore country, nearshoring experience or cultural understanding of the country might help you. For example, if you want to build a team in Tunisia, it will be much easier if one of your employees has Tunisian roots.
Start with nearshoring and make your own experience. It is like learning a new language. It takes time. Of course, you could outsource completely, but then you won't learn anything new yourself and you will make yourself completely dependent on your outsourcing provider. Get to grips with the topic yourself a bit at a time, build up a learning curve.
Check which know-how should necessarily remain in your start-up. For example, key positions such as CTO or project manager should not be outsourced, because investors in start-ups often dislike the idea of losing the knowledge to another company or country.
Many developers in nearshoring regions are very young; they lack management skills. For example, you may find highly skilled developers in Eastern Europe, but not good project managers. If this is the case, you need Western European project managers or delivery managers with the appropriate skills and experience to manage the project and team.
---
Conclusion of How can Start-ups benefit from Nearshoring
In nearshoring, many opportunities face manageable risks. Start-ups are offered unimagined opportunities in outsourcing. The benefits outweigh the risks if you know what to look out for.
With a partner at your side, it becomes easier for founders to take the leap into nearshoring. Since every venture, project and start-up is unique, an experienced consultant or partner will help you to find the crucial levers for you. So that your nearshoring project becomes a success, and you achieve your business goals.
In this blog post, we have highlighted issues and provided initial answers. If you would like more insights, please contact us. We would be happy to look together at what is in it for you as a startup in nearshoring.