Companies that invest in a great UX/UI design are more successful. This is because they focus on what is important: the user experience.
If users find their way around an app or website, they use it more often, stay longer, and are more satisfied with the product overall. Therefore, providing a very good user experience influences customer satisfaction.
Every euro you invest in a good UX design will be returned to you many times over later. The UX/UI design should be at the beginning of a product, app, or web development.
In this blog post, let's take a closer look at what makes a good UX/UI design, what benefits it offers you, and how the design process works.
---
What is UX/UI design?
The term user experience (abbreviation: UX) is mostly used when we talk about the design of websites or apps. However, it encompasses any kind of product interaction, including, among other things, non-digital, physical use. All aspects of a user's impressions and experience when interacting with a product, service, environment, or software are described by the term.1
If these impressions of the user are positive, the user experience is also positive. This relates to more than just the functionalities of a product or service. It is more than just the feeling of "It works, it's okay."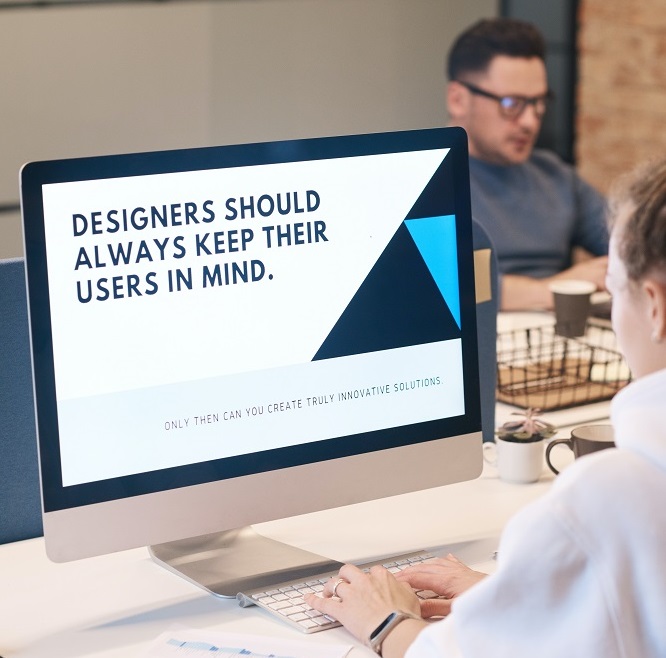 The user interface (abbreviation: UI) is the place or action with which a human interacts with a machine or a working device. In the case of websites or apps, these are graphical user interfaces that are operated, for example, with a mouse or by touching them with a finger. Interaction elements can be represented as icons, for example.2
UX/UI design is responsible for how a user perceives and reacts to a product. It completes the product, making it a well-rounded, positive experience.
Through UX/UI design we can significantly influence how the user experience is, and how customers will feel after using a product or service. Was the experience positive or negative?
---
What are the benefits of UX/UI design?
With the help of design, we can influence the user experience, guide the user and improve their satisfaction. We create better quality products. Other benefits can be identified, especially monetary ones.
Development costs are reduced because software errors are fixed early. It also becomes possible to conduct user testing at the prototype level. The amount and frequency of CSS changes are significantly reduced.
By launching better products right at the start and applying a design thinking process, all subsequent costs incurred in the development of further products and services are reduced by up to 50%.
Speaking of product development, its efficiency increases by up to 25% by providing a good UX/UI design and prototype.
---
What makes a good user experience?
Products, apps, or websites should promote a positive user experience.
The following aspects support this. Here's a checklist:
Usable: The application can be used. The functionalities are there; there are no technical blockers.
Useful: The application is considered useful. It provides value to the user or fulfills a specific need.
Desirable: A feeling of "I want that" is evoked in the user.
Accessible: There is no difficulty in accessing the application. It is easy to use.
Credible: The product is considered credible. The user places trust in it.
Findable: Functions and content that the user is looking for and expects can be found.
Valuable: Overall, the product is perceived as valuable and of high quality.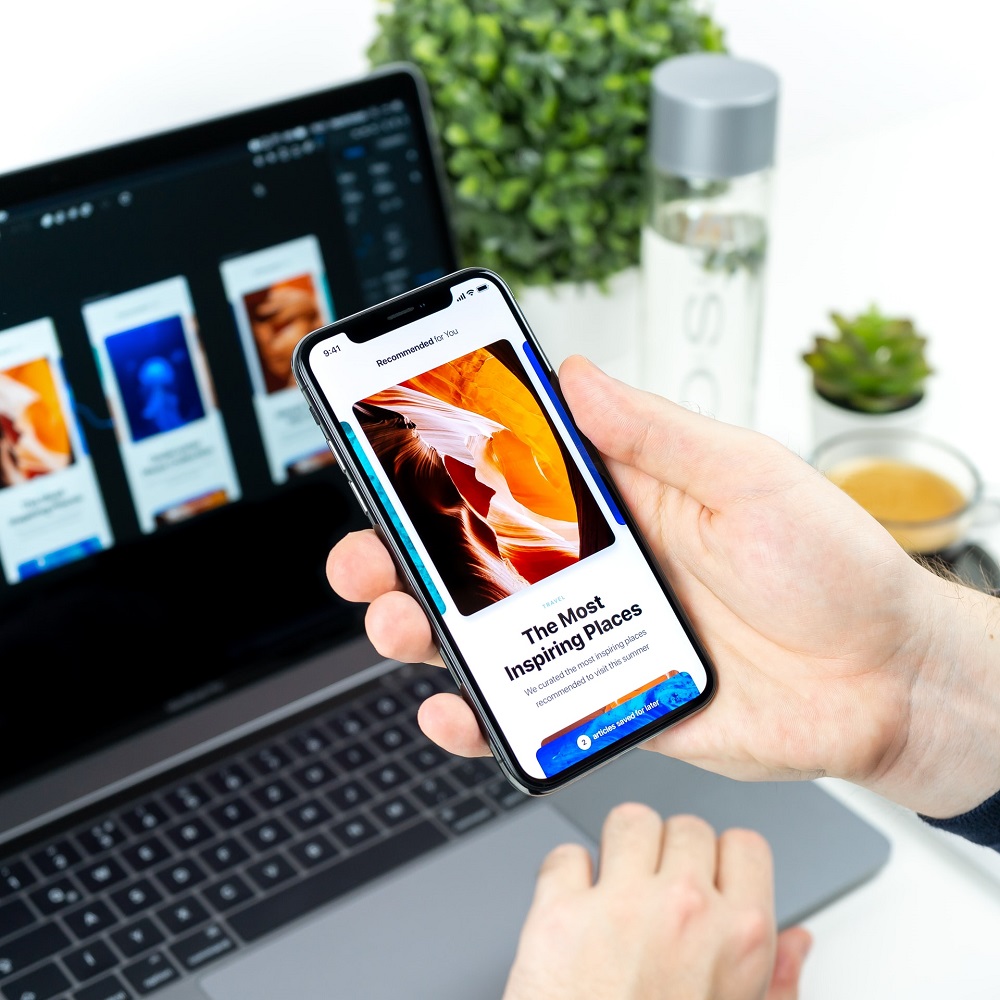 Implementing good UX/UI design makes a digital product very usable and engaging for the user, but getting there requires a process, which we'll look at next.
---
The UX design process – An example
Below we outline an example of a process as implemented at one of our partners – Fram Creative Solutions. This full-stack design team provides UX/UI design and development services.
The design process proceeds along five individual steps, at the end of which a UX/UI design is developed that match the requirements mentioned above. Fully functional products are designed that meet the needs of the user.
The five steps or the five 'I's are: Investigate – Infiltrate – Initiate – Invent – Implement
Investigate
First, it is important to understand the project that is to be implemented. Interviews with stakeholders and team members are a good way to do this. Get to know each other, collect ideas, planning UX workshops.
If there is an existing product, you look at the status quo and identify opportunities for improvement.
Best practices for similar applications or visual references are collected at this stage. Competitors insights also takes place.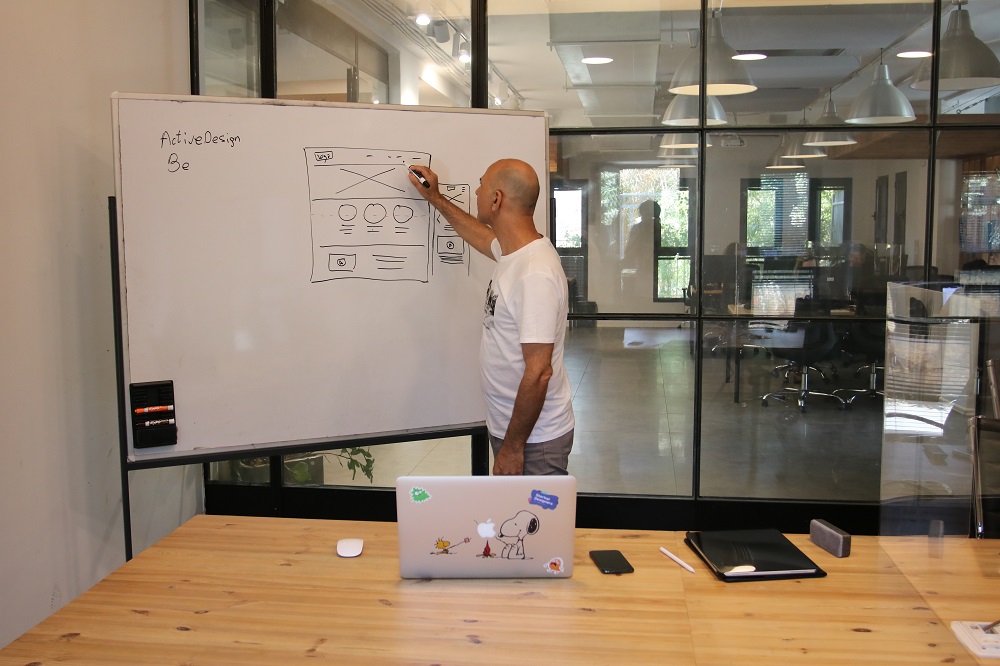 Infiltrate
After getting to know each other and gathering information, the goal is to uncover the specifics of the business and use all the know-how and skills to determine applicable ideas for the design. Ideas that are not viable from the first phase are sorted out and not followed up.
In this step, it helps to step back, process the information, and brainstorm with creativity.
Initiate
Once these two stages are complete, the phase where a digital strategy and approach to a suitable UX/UI are developed starts.
The actual design process begins, in which various concepts are tried out. Core elements such as information architecture, key screen layouts, and UI design direction are designed. Client feedback is gathered before the next stage begins.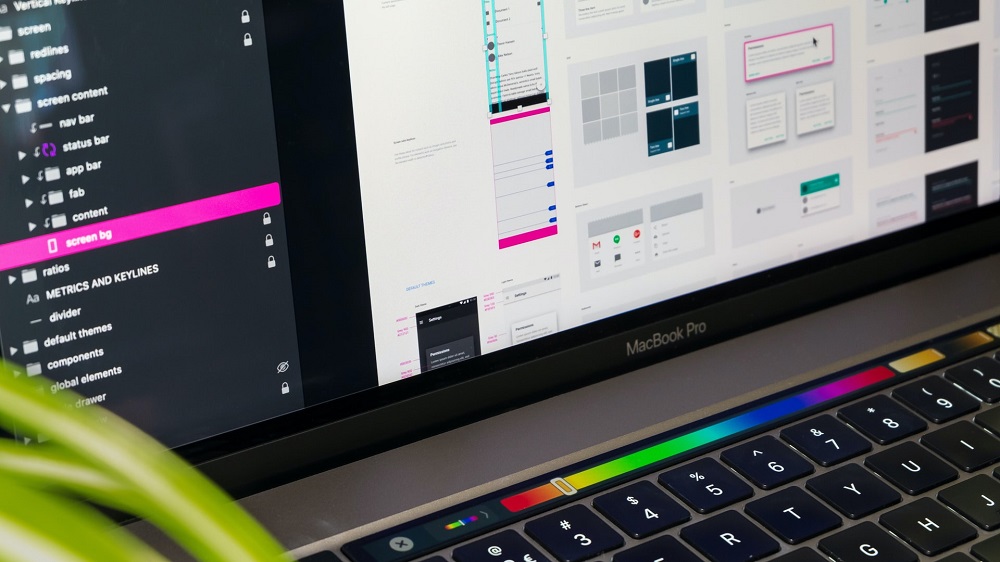 Invent
Based on the feedback, the concept is improved and branded. While UI and UX are being designed, user testing takes place simultaneously to validate the design with prototypes.
This step includes flow mapping, wireframing, user interface design, and interaction design. Personas are defined as a basis for user tests.
Implement
With a validated, working prototype and a clear vision of the visual identity, the design process is complete. It's on to the implementation, to the development of the digital product. The UX/UI design is handed over to software development.
With a prototype, you can validate functionalities before it goes to programming. This saves time and money. The development itself is no longer part of the design process and can be done in-house by your software development team or by a third-party vendor.
The process outlined here goes through individual phases, each of which must be completed before moving on to the next step. The results and progress at each step can be recorded and tracked. If there are no results or something is missing, you go back one step and go through the respective stage again.
---
Challenges and solutions during the UX design process
Of course, design development doesn't always go smoothly – regardless of whether you develop the UX/UI design in-house or work with a service provider to do so. Thus, in the following section, let's look at the challenges you might face during the process.
Developing a UX/UI design is a project and, as with any project, incorrect or poor planning (e.g. deadlines, delivery, or release dates) can have negative consequences.
That's why attention should be paid to good project planning from the beginning. This includes getting familiar with project workflows and processes (e.g. sprints, goals, releases, and handovers). Project management tools support teamwork and should be used.
Strictly adhere to deadlines, and if it becomes necessary to postpone a deadline, communicate this. Misscheduling happens but should not put a sprint in jeopardy. Releases and handovers should be subject to an approval process.
If you follow established design standards and their processes, it will be easier because you will benefit from the experience of many others.
Blocking the design process is often the result of delaying decisions or changing requests from key people like customers.
If your contacts are ever not present and therefore unable to provide feedback, have a substitute person named in advance who will then decide in their place. This requires that you communicate well in advance from your side when feedback is needed or what resources you need.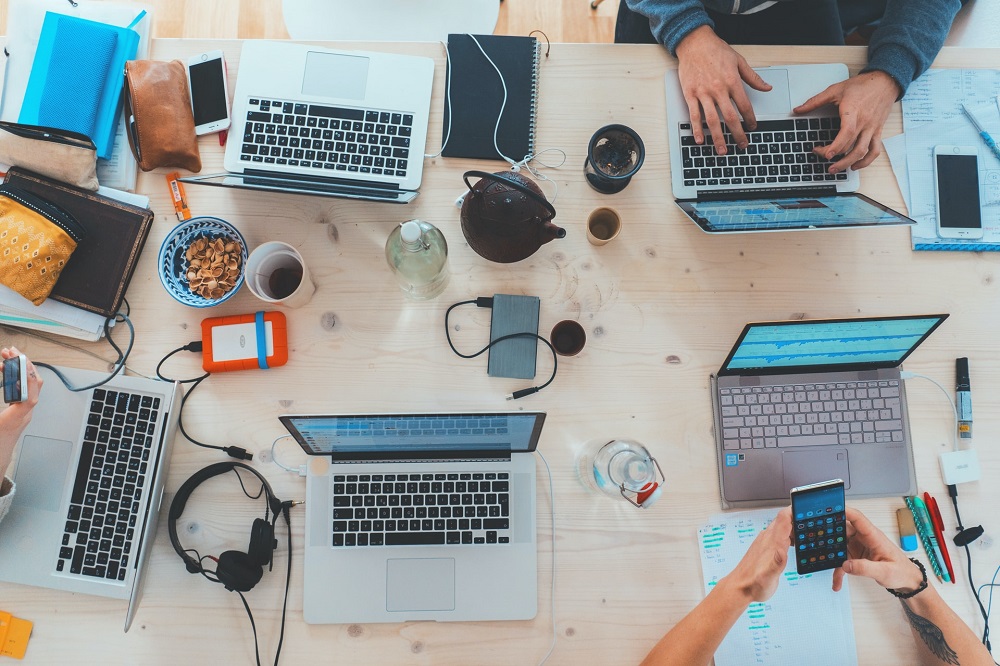 A good brief before design begins makes it easier for everyone. Detailed deliverables and expectations should be described. During the process, progress and work can be well tracked by holding regular workshops and daily team meetings.
There may also be difficulties in collaboration between teams, departments, or companies. Be sure to use a considerate and respectful tone between team members and constructive criticism. Respect the opinions of other persons.
Make sure everyone involved in the design process is comfortable with each other and knows each other. Communication tools such as Slack, Teams, Discord, or Skype help to exchange ideas quickly. Ideally, meet in person; creativity and collaboration will benefit greatly.
In larger companies, decision-makers may see themselves in the role of users and customers and therefore inadequately assess the design. Here, it helps to get in touch and have validated statements about the UX/UI design through user testing.
This occurs less in small companies or startups, as they tend to work closer to the customer. Speaking of startups, it can make sense for the UX/UI design agency to talk directly to investors and present MVPs or prototypes.
---
Conclusion: Not only will your customers and applications benefit from UX/UI design but so will your business
UX design focuses on the needs of users when designing a product. This user-centric product development process not only improves the product and provides the best user experience, but also makes companies more successful and reduces development costs.
You gain a decisive advantage over your competitors, improve your image, and ensure customer satisfaction.
---
References